Online Workplace Peri and Menopause Course
Learn at your own pace (and with AC on!)
Peri and Menopause Course sneak peak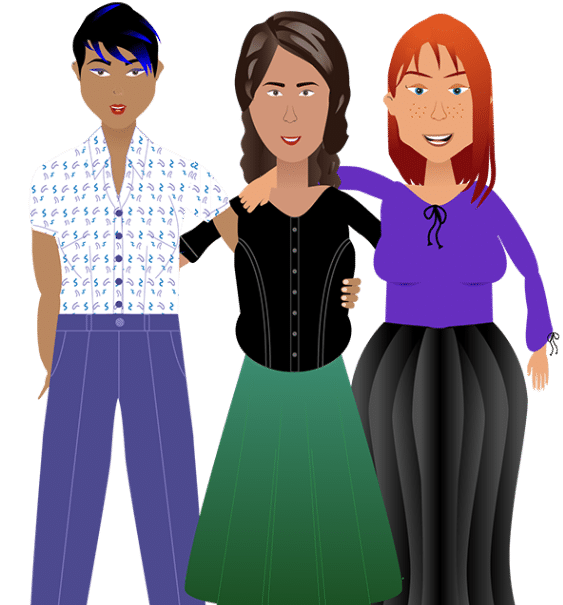 WELCOME – A dummy's guide to Peri and Menopause while working
LESSON 1 – Why is menopause a workplace issue?
LESSON 2 – What is peri and menopause?
LESSON 3 – This too shall pass
SUMMARY – A dummy's guide to Peri and Menopause while working
QUIZ – Test your knowledge: How much do you know about menopause?
WELCOME – All the symptoms and all the solutions
LESSON 4 – Peri and menopause symptoms at work
LESSON 5 – Treatment options
LESSON 6 – Let's look at depression and brain fog
SUMMARY – All the symptoms and all the solutions
QUIZ – Test your knowledge: Symptoms and treatments
WELCOME – Be their biggest fan: How to change the workplace forever
LESSON 7 – Simple ways workplaces can help
LESSON 8 – Removing stigma in the workplace
LESSON 9 – Asking for help and offering to help
SUMMARY – Be their biggest fan: How to change the workplace forever
QUIZ – Test your knowledge: What do workplaces need to do?
How does our training help?
Many women in midlife are unhappy at work and are leaving the workforce due to their menopause symptoms. Hot flushes, brain fog, anxiety and a crisis in confidence are the hallmarks of menopause, one of the last remaining taboo subjects. One in 4 women takes time off work during their middle years for a peri or menopause problem, but only one in three reveals why.
DON'T SWEAT IT is a comprehensive, results-focused Solution for workplaces looking to retain and improve the lives of their midlife workforce. DON'T SWEAT IT is designed for both men and women, sufferers and their colleagues, bosses and employees.
The course delivers simple and practical, ways to help women experiencing peri and menopause symptoms. And help their workplaces to help meet their needs, retaining their key employees. It follows Dutch data showing that a broad based menopause-focused work program saw wellbeing and workplace performance improve.
The online course is made up of three modules. Each 20-minute module comprises 3 short video lessons, a quiz to test your knowledge as well as fact sheets and resources.
Online training options for all team sizes
When accounts, HR, marketing and CEO is all you – we have your back.
If you're a staff of two or a mother ship to 49 keen beans, this is your jam.
More than 50 but less than 99 incredible worker bees in your company? We've got you covered.
Corporate with a conscience
Got more than 100 staff on your books? Arm your people with the right tools by picking this bad boy.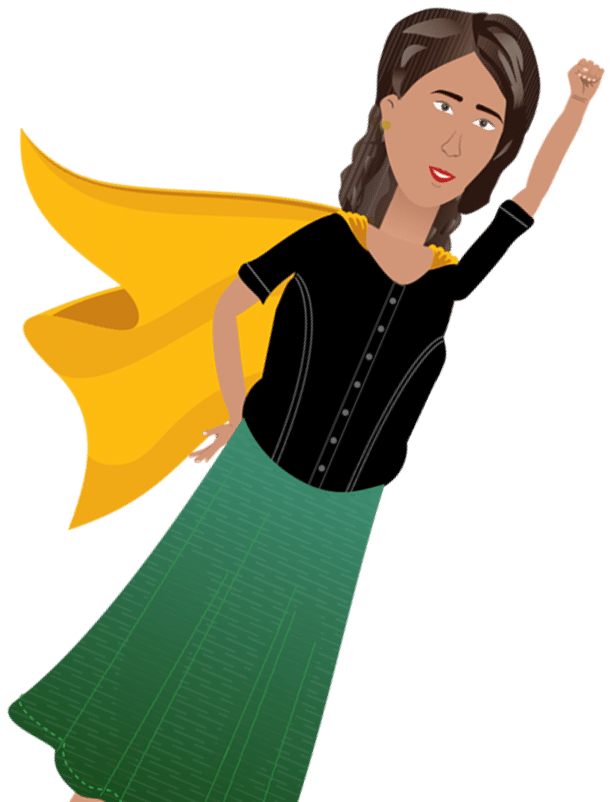 If bells and whistles get you going, take your pick from our range of extras. Choose one, or hell, choose them all!
45 minute webinar with Dr Ginni and Shelly. We'll bring the love into the Zoom and answer staff questions.
In-person event with Dr Ginni and Shelly. Yep we'll come to your office. Can't promise high kicks but we will do jazz hands if you have good coffee.
Need a peri and menopause policy at work? Dr Ginni and Shelly can provide input and a bit of polish!
If you have specific questions for your workplace we can tailor a webinar or event to meet your needs.
Here's a stat to flabber your gast.
On any given day, 78% of women aged between 45 and 54 are part of the Australian workforce. What's the biggie? It means over one million women are experiencing perimenopause, or have recently experienced menopause, at work.
Don't Sweat It is an online training program centred on peri and menopause in the workplace – but it's not just for the ladies. Designed for all genders, as well as all sufferers and their colleagues and bosses, the course guides you through navigating these tricky times.
Facts and empathy will replace stigma and silence, and the result – a better workplace for everyone. How do we like them apples?
Are you in
menopause hell?
Simple workplace tweaks will improve performance
and increase employee satisfaction. Let us show you the ropes!